RECOGNIZED AS WORKING IN THE PUBLIC UTILITY
Introducing Saham Foundation
A Foundation at the service of healthcare and social inclusion in Africa
Established in 2008, Saham Foundation has been working to create a significant and lasting impact on the most vulnerable populations in Morocco and Africa.

Saham Foundation has indeed been recognized as working in the public interest since November 2017

In line with its our values, we seek to have a positive social impact and our actions are focused on the most vulnerable populations. We try to pool our expertise to find innovative solutions to the new social challenges facing the most disadvantaged populations.
A different approach for innovative actions
Saham Foundation has put forward specific tools and methodology to enable it to pilot innovative and effective actions and thus meet of local populations in terms of social inclusion and access to healthcare.
Think about its humanitarian action with a sustainable vision, imagine more egalitarian societies and develop socially innovative solutions in favor of health and inclusion in Morocco and sub-Saharan Africa. As a humanitarian organization with an international vocation, the Saham Foundation brings together expertise to intervene on social and health issues on the African continent.
Saham Foundation presents itself as an incubator of socially effective solutions. It implements pilot solutions in the field that enable it to develop models and measure their social impact using key indicators. With the help of voluntary and institutional partners, Saham Foundation systematically assesses the relevance of its in-field humanitarian actions.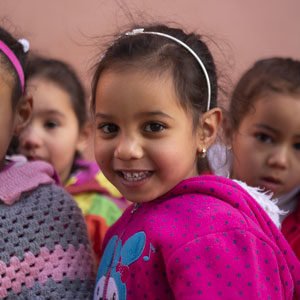 since 2012 , 20.6 Million Euros was made available to the Saham Foundation
Since 2013, more than 24 solidarity events have been organized in favor of poor populations in order to improve their living conditions and facilitate access to healthcare.
More than 35,317 people have benefited from access to healthcare and medical support since 2013.
139 surgical operations in Morocco and 801 surgical operations in sub-Saharan Africa as well as consultations and non-surgical procedures in sub-Saharan Africa
2792 pairs of glasses were prescribed and provided to people with poor visual acuity.
They are 250 volunteer doctors who put their dedication and their knowledge for the benefit of the most disadvantaged.
Driven by the values of the foundation, 250 volunteers took part in the various campaigns organized, providing the necessary help and support.
More than 11,000 people, including children, have been educated on oral hygiene.
In 2019, 476 pairs of glasses were prescribed following ophthalmic consultations.